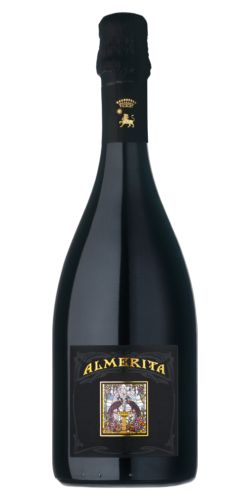 Producer | Tasca d'Almerita, Sicily
Year | 2006
Designation | brut
Alcohol | 13.5%
14ct gold colour. Fine bubbles. Pleasant yeasty bouquet with a backdrop of ripe citrus. Very clean with good definition. Highly accomplished wine which has some real complexity. Lovely expression of Chardonnay.
Score Note 1Date tasted | Jan, 2010 | 86
Short discussion with Alberto Tasca d'Almerita, CEO:
Question: many people might think it strange for a Sicilian wine producer to be producing a sparkling wine (metodo classico) based on Chardonnay. How did this come about and how has it developed?
Alberto Tasca d'Almerita: We started the project with 5,000 bottles in 1989, it was a game … unthinkable!! Immediately all the sparkling wine world was really surprised about the style and the consistentcy of Almerita. So, step-by-step the Almerita became very popular … We now produce 40,000 bottles per year and it represent 1.8% of our total production. The problem is that to produce more than 40,000 bottles is not so easy. We have a lot of customers in Italy, Russia, America and Hong Kong that reserve the production of Almerita brut every year so maybe we can increase in the future, but it will take time for sure. The Regaleali estate is located in the heart of Sicily at a high altitude position so it is in a very unique territory of Sicily ... We tried 20 years ago even with autocthonous varieties but the result was not so good: perhaps we should try again, why not ?!