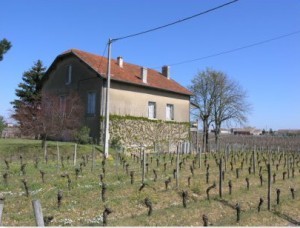 The term vins de garage was coined about a decade or so ago, when a selection of small estates, often producing no more than a few thousand bottles, started appearing on the market. Most of the wines were produced on the Right Bank of Bordeaux in the appellation of St-Emilion, where the soft and easy-to-appreciate Merlot grape is predominantly grown.
These wines captured the attention of the wine market and wine writers alike. First of all, these wines were modern and different. They used new wine techniques such as strict grape selection, warm, short fermentation, new maceration techniques, and lots of new oak barrels. Yields were deliberately kept low, and the wines produced were rich, concentrated, and juicy, with soft tannins and lashings of new oak. From the start, the wines were sold for prices that rivalled the great Médoc first growths.
These wines may have seemed like a flash in the pan. It is no coincidence that many of these garage wines first appeared on the scene with the 2000 vintage – a highly collectable year because of the magical three digits. Parker praised many of these new boutique wines wines in the review of the 2000 vintage, and a buzz was created around them.
While most of these wines were from genuine estates, many of them had more to do with technique than terroir. It is interesting that almost one decade later, the garage wines that have survived are those with a genuine sense of place, while those that have already fallen by the wayside were mainly taking advantage of a niche in the wine market.
The wine that inspired these garage wines was the tiny 2-hectare Pomerol estate called Le Pin. I have to declare an interest here, since the wine is owned and made by my husband, Jacques Thienpont. What happened at Le Pin more than 25 years ago was more the result of happy accident than any forward planning. The vineyard is planted almost uniquely with Merlot grapes. Modern winemaking allows this grape to ripen to soft, fruity maturity, making it infinitely easier to appreciate than the sterner Médoc wines that focus on Cabernet Sauvignon grapes in their blend. Then, there was the decision to allow the secondary fermentation (the malolactic fermentation, which transforms harsh malic acidity into softer, lactic acidity) to take place in barrel rather than in vat. This was simply because, having used one set of vats to make the wine, Thienpont had neither the money nor the space for another set of vats, so he decided to run the wine off straight into the barrels. This technique became one of the mainstays of garage-wine production.
Le Pin's consequent commercial success – the wine soon became called the Domaine de la Romanée Conti of Bordeaux, and its third vintage, the 1982, was certainly one of the key reasons for the garage-wine movement.
By the mid-1990s, other producers in St-Emilion were also looking to create similar wines. Some like Jean-Luc Thunevin at Château Valandraud began with a collection of small parcels of wine, since he could not afford more illustrious plots. Others, such as Comte Stephan von Neipperg (owner of the well-known Château Canon-la-Gaffelière), wanted to valorize one of his estates, La Mondotte, which had been overlooked by the local authorities in recent St-Emilion classifications. Still others, such as Jonathan Malthus with Le Dôme, sought out a small parcel of vineyard to make a garage wine on the request of his British importer.
The idea of releasing small amounts of a desirable commodity is, of course, not new to the world of business. The success of the product relies on its intrinsic quality and its rarity. Demand must always outstrip supply. As the garage wines have grown up in the past few years, they have split into two camps. There are those garage wines such as Valandraud and La Mondotte that have now become established in the pantheon of great wines. While production has grown, the newest vintage sells out long before the wine is actually bottled, and in the case of Valandraud, the estate has gone from a rather ragged collection of three small parcels, with the wine literally being made in Thunevin's garage, to a full-blown estate perched up on the St-Emilion escarpment. The vineyard has changed considerably, yet quantities and yields are still kept at a 15,000-bottle level.
In some ways, Le Pin, Valandraud, La Mondotte, and Le Dôme are no longer called garage wines because they have proved their pedigree – they are now well established, and wine merchants and consumers alike are happy to buy the wines vintage after vintage. There is still something rather speculative, somewhat louche about the garage sobriquet. This may be because there have been several casualties in the garage-wine movement – wines that were talked about for a vintage or two, such as Hermitage, Claire de la Lune, Sanctus, Garcia, and Lucie, that are now languishing in the warehouse of some hapless wine merchant. A few years further on, and these names have all but disappeared – a marketing gimmick capitalizing on a historic vintage to be quickly forgotten.
Valandraud's Jean-Luc Thunevin believes this is because another secret ingredient of a successful garage wine is the personality behind the estate. He cites François Mitjavile of Château Le Tertre Rôteboeuf as an example – a man whose natural enthusiasm and passion have driven his estate for the past two decades. The wonderful eccentricity of the owner is reflected in this indulgently ripe, rich wine, which is picked later than any other St-Emilion wine I know.
There is certainly a rebellious streak to the garage movement that has encouraged winemakers to break out of the strict confines of the Bordeaux classification system and seek validation in the prices their wines can reach on international markets. St-Emilion, with its strict classification that is updated every 10 years, has been the breeding ground for those Bordeaux rebels. Neighbouring Pomerol has no official classification for its wines, although the market shows that three wines – Pétrus, Le Pin, and Lafleur – lead the pack as far as prices go. Pétrus is owned and managed by the Moueix family, who have impressive holdings in Pomerol. Was it as a stab at creating their own garage wine that they purchased Château Certan Giraud and renamed it Hosanna a few years ago? Production is small, quality is decent, the name has the same quasi-religious ring that many garage wines seem to favour, but somehow this wine has not yet gathered the sex appeal to make it a true garage wine.
For all the talk about garage wines being created to tap into the current market demand for small amounts of top-quality wine, there are those whose efforts to fake a garage wine have been resoundly rejected. Bernard Magrez, owner until recently of Bordeaux's bestselling brand wine, Malesan, tried to market a series of wines with names such as Ma Passion and La Serenité in partnership with film stars-turned-vignerons Gérard Depardieu and Carole Bouquet. In spite of an army of press agents and a barrage of press releases, Magrez has yet to see his efforts rewarded.
If the definition of garage wines is confined to those small successful estates on the Right Bank of Bordeaux, there are certainly wineries throughout the world who confirm to the wider definition of the term. In many ways, the Super-Tuscan wines made on the coast before any appellation was bestowed upon them – such as Sassicaia and Ornellaia – were the first wines to break out of the Italian wine regulations and dare to blend Cabernet with the native Sangiovese grapes. In Spain, Pingus and Vega Sicilia could both be called garage wines because of their cult status and price. Certainly, California – with its long-standing notion of boutique wineries and cult labels such as Screaming Eagle, Grace Family, and Harlan – has been capitalizing on the desire for exclusive bottlings for years. Bill Harlan's millionaire club of wine amateurs, where membership buys you a few bottles of the precious wines, is perhaps the ultimate in marketing liquid luxury.
Is there a future for these cult bottlings? If the success of the ultra-expensive 2005 vintage in Bordeaux is anything to go by, the answer is a resounding yes. The scramble to get a small allocation of the top wines was made even greater by the amount of new buyers – many from China, Russia, and America – and prices reached new heights. Yet the market is demanding, and only wines that tasted good and are made in the vineyard rather than in the marketing agency have the staying power in the increasingly global wine market.
By Fiona Morrisson, MW
First published in Fine Wine magazine in 2008