As far as Tuscan wines are concerned it's certainly interesting to look at some wineries which are not situated in the traditional areas of major production as, for example, Chianti Classico, di Montalcino and Montepulciano.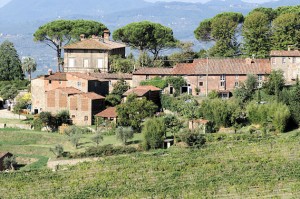 Just a few kilometres from Lucca, the Tenuta di Valgiano has in the last few years demonstrated a constant improvement in quality, exemplified by their most expressive wine, the Colline Lucchesi Rosso Tenuta di Valgiano. Produced from a blend of Sangiovese and Syrah, with a small amount of Merlot, it's a red wine which is founded on balance, elegance, the quality of the tannins and the aromatic complexity – all prerequisites for its success. The property of Moreno Petrini and Laura di Collobiano, ably assisted by winemaker Saverio Petrilli, they started their winemaking in the 1990s but the burst of improvement coincided with the conversion of their vineyard to biodynamic cultivation.
In southern Tuscany, barely south of Montalcino, emerges the characterful wines of Montecucco. The flag-bearer for this small denomination is, without doubt, Leonardo Salustri, an original viticulturist who has succeeded in just a few years to focus the strong character of Sangiovese laid out on the stony hill of Cinigiano, inside the Tuscan Maremma. His Montecucco Riserva Grotte Rosse is a robust wine, long-lived, endowed with a fascinating mineral timbre.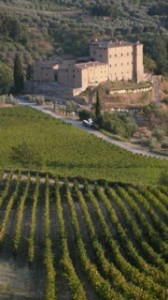 Worth remembering, in the same zone, the growing success of the red Sacromonte produced by the Castello di Potentino belonging to the two lovable English ladies, Charlotte Horton and Sally Green. A wine which has personality, tannic finesse and a rich aromatic profile.